Australia
ANU Chancellor's International Scholarship, Australia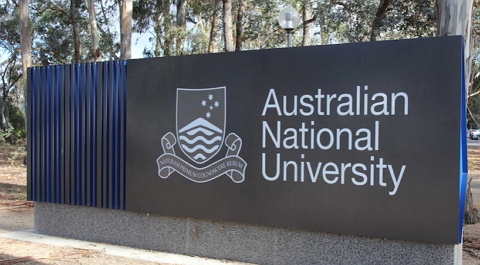 All you need to know about the ANU Chancellor's International Scholarship.
Scholarship representation:
The year 2021 will be the lucky year for over 200 students that will be awarded the ANU Chancellor's International Scholarship offered by The Australian National University (ANU). The university is exploring in the aim of discovering new potential from a diverse background to enroll in one of the undergraduate or postgraduate programs. Candidates are expected to be international students with high skills and educational capabilities. Eligible participants will start their scholarship experience starting 1st September 2021.

Advertisement

About degrees:
This scholarship covers both bachelor's and master's level programs initiated by the university.
Accessible majors:
All majors are offered under this scholarship.
Nationality criteria:
All internationals from South Asia including Southeast Asia, the Middle East & Africa, as well as those who have completed International Baccalaureate (IB).
Scholarship advantages:
The scholarship award is divided into 6 groups:

Advertisement

Up to $25,000 is awarded to 25 undergraduate international applicants.
Up to $15,000 is awarded to 75 Postgraduate International applicants.
Up to $25,000 is awarded to 50 International applicants from South Asia Region.
30 International applicants from South-East Asia Region will benefit from up to $25,000 for each applicant.
10 International applicants from the Middle East and Africa region will benefit from up to $25,000 each.
10 International applicants who have completed International Baccalaureate (IB) are also eligible to access a grant of up to $20,000.
Qualification criteria:
This award is convenient for expected ANU applicants who meet the following:
For international students only, who, at the present time, reside inside or outside of Australia.
Students who have been accepted to enroll in one of the coursework programs (either bachelor's or Masters) to start in September 2021.
The student must be financially independent and is individually self-funded, meaning that he did not receive a tuition fee coverage by the government or by any organization.
He must be a citizen in one of the following regions mentioned below:
*In South Asia: India like Nepal; Pakistan; Sri Lanka. Bangladesh; Bhutan; Maldives; *In southeast Asia: Malaysia; Myanmar; Philippines; Singapore; Thailand; Timor-Leste; Vietnam, Brunei; Cambodia; Laos. *In the Middle East & Africa: Any African country.
students eligible for the specific IB scholarships category must have completed their International Baccalaureate.
The application course of action:
Applicants are selected on a merit-based criterion. Therefore, there is no specific application procedure for this scholarship. Instead, candidates are reported about their award on the day they receive the offer from ANU.
In the case of round 3, that scholarship may be given out a few days after the academic offer.