United Kingdom
PhD Position in Analysis of Plasma-Water Interfaces, United Kingdom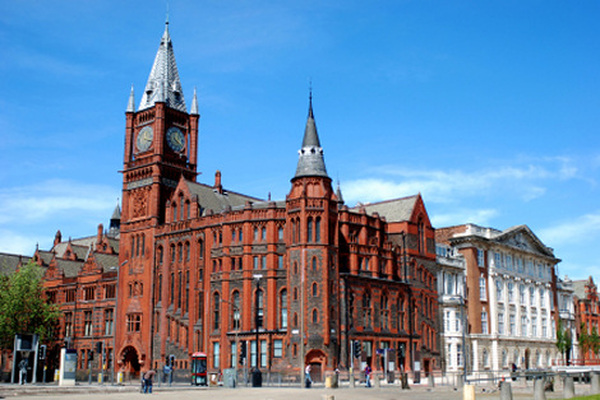 The University of Liverpool incorporates three colleges that are structured around 35 departments and schools, it is a leading member of the Russell Group, the N8 Group for research co-operation. Moreover, the university's business school is accredited by the Liverpool Triple Crown. Its alumni and former faculty include ten Nobel laureates.
The University of Liverpool has more than 230 undergraduate programs in 103 disciplines, and its graduates have been the CEOs of Global Foundries, ARM Holdings, Tesco, Motorola and The Coca-Cola Company. It was also the first ever university in the world with departments of oceanography, civic design, architecture and biochemistry housed in Johnston Laboratories.

Advertisement

The university offers a selection of programs at the undergraduate, graduate, and research levels in different disciplines, and can help students specialize, change their career direction, transition to a new industry, or become qualified for their chosen profession.
About The Scholarship:
Host University: University of Liverpool;
Host Country: United Kingdom;
Study Level: PhD;
Scholarship Type: Partial Funding;
Scholarship Worth: Check the details below;
Eligible Countries: International Students;
Available Subjects: Electronics Electrical Engineering, Electrical Engineering;
Application Deadline: December 31, 2021.
The International Scholarship in Analysis of Plasma-Water Interfaces is now available for PhD and international students in the field of: Electronics Electrical Engineering, Electrical Engineering at the University of Liverpool, United Kingdom.
Scholarship Benefits:
In the case of British students, the scholarship will be used to cover the costs of tuition and to support an annual allowance;
International applicants will be awarded a scholarship to help with the cost of tuition fees only. Candidates must demonstrate their ability to financially support themselves while in the UK.
Eligibility requirements:
Candidates must be enrolled at the university of Liverpool;
This project is most appropriately suited for a student with a 2.1 or equal degree in physics, chemistry, or engineering, with a background of experience or focus on simulation or numerical modeling.
Application process:
In order to be considered for the scholarship, candidates must apply for their chosen program of interest using the university website's online platform. To receive the scholarship, nominees must send their resume with a motivation letter and two references to pgrapps@liverpool.ac.uk.

Advertisement

Supporting Documents:
Academic or School Transcripts or Certificates;
University transcripts;
Degree certificates;
International applicants' English language certificates only;
Personal Statement;
Two signed references on letterhead: these must be academic references if the student has been engaged in full-time teaching within the past three years ;
Proposal for research: can be scanned for plagiarism, collusion and other irregularities.
Admission Requirements:
Candidates should verify the university's entrance requirements.
Language Conditions:
To apply for this scholarship, international students are required to demonstrate that they have officially accredited English language proficiency.
Please visit the official website for more details: https://www.liverpool.ac.uk/study/postgraduate-research/studentships/plasma-water-interfaces/