Canada
St. Thomas University Chancellor's International Scholarship 2021/2022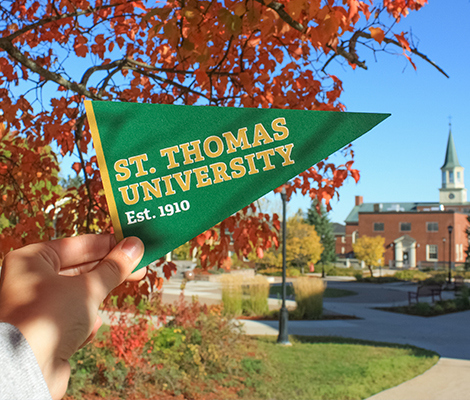 Saint Thomas University, also known as St Thomas or STU, is a public Catholic liberal art university established in 1910 and located in Fredericton, New Brunswick, Canada. It is a small, primarily undergraduate university that offers bachelor's degrees to more than 1,800 students in the arts, along with over 30 programs in humanities and social sciences, postdegree programs in education, and social work that complements the bachelor of the arts community.
Every year, St. Thomas University dedicates $1.8 million to financially support deserving students, with more than 40 different types of scholarships and bursaries.

Advertisement

St. Thomas University Chancellor's International Scholarship is one of the scholarships that the university offers annually to the very best international students who want to pursue an undergraduate degree program in any field of study available at St. Thomas University.
Scholarship Information:
Host university: St. Thomas University, Canada
Number of scholarships: 1
Scholarship value: full international tuition fee and it can be renewed for up to four academic years
Field of study and Degree level: Undergraduate studies in any discipline available at St. Thomas University
Application Deadline: March 1, 2021.
Eligibility criteria:
The scholarship is awarded annually to outstanding International students entering the first year.
Applicants must hold a High school certificate or equivalent.
Applicant must receive an offer of admission from St. Thomas university.
Selection will be based on academic excellence, but other factors such as leadership qualities, extracurricular activities, and financial status will also be taken into consideration.
The entrance scholarship selection committee reviews the admission average, performance, and program in grade 11, grade 12 program, rank in graduating class.
Applicants may be required to provide evidence of meeting the English language proficiency requirements of the St. Thomas University.
Students must maintain a minimum annual average of 3.7 for the scholarship to be renewed.
How to Apply:
Candidates for full-time admission to the bachelor of arts program at St. Thomas University who maintain a minimum admission average of 80% are automatically considered for entrance scholarships including Chancellor's International Scholarship.
Website:
https://www.stu.ca/entrancescholarships/