Australia
The University of Western Australia The Global Excellence Scholarships 2023/2024, Australia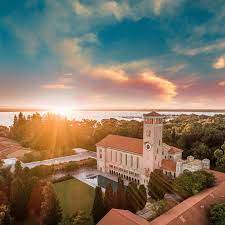 Nestled amidst the sun-kissed landscapes of Australia, The University of Western Australia, known as UWA, stands as a revered symbol of academic excellence. As one of Australia's time-honored and highly regarded institutions, UWA consistently earns accolades on both national and international platforms for its exceptional academic achievements, groundbreaking research endeavors, and exceptional student experiences.
UWA's offerings span a wide spectrum of disciplines, encompassing an array of undergraduate and postgraduate programs that span the realms of arts, sciences, engineering, business, law, health and medical sciences, education, and beyond. Distinctive for its resolute dedication to research-based learning and the practical application of knowledge, the university's pedagogical approach not only cultivates intellect but also nurtures real-world skills and innovation.

Advertisement

Within the global arena of research, The University of Western Australia holds a significant presence, resonating with its far-reaching impact. Nestled within its academic embrace are a multitude of world-class research centers and institutes, each a crucible of knowledge dedicated to diverse fields such as marine science, agriculture, mining, health sciences, and environmental studies. UWA's fingerprints grace countless advancements across academia, a result of its extensive collaborations with industries and other research institutions.
Scholarship Description:
Host University: University of Western Australia;
Host Country: Australia;
Study Level: PhD, Bachelor, and Masters Levels;
Scholarship Type: Tuition Fee;
Scholarship Worth: 24,000$ AUD – 48,000$AUD;
Eligible Countries: International Students;
Subjects Available: All Subjects;
Application Deadline: The scholarship is open.
The University of Western Australia extends a warm embrace to ambitious minds across the globe through its Global Excellence Scholarships. Open to international students pursuing studies across PhD, Bachelor, and Masters programs spanning all fields of study, UWA's mission revolves around providing a world-class education that nurtures critical thinking, sparks creativity, and fosters a global perspective.
Scholarship Benefits:
The scholarship's value is tiered based on the academic level, offering a generous grant of up to AUD $48,000 for those pursuing a bachelor's degree and up to AUD $24,000 for master's and doctoral aspirants. This esteemed award is presented annually, substantially alleviating the financial burden by significantly reducing tuition fees for the entire duration of full-time studies, as specified in the offer letter. The exact scholarship amount hinges on the applicant's Australian Tertiary Admission Rank (ATAR) or weighted average mark (WAM) achieved at UWA. Tailored for exceptional students from designated countries pursuing specific courses, this scholarship embodies UWA's unwavering commitment to excellence.
Eligibility Requirements:
UWA's scholarship for the 2023-24 academic year invites applications from students representing designated countries, offering a golden opportunity to pursue higher education at this prestigious institution. To be eligible for this esteemed scholarship, aspiring scholars must meet the following criteria:

Advertisement

Nationality: Applicants should hold citizenship in one of the countries specified by UWA.
Course Offer Letter: A valid offer letter for a bachelor's or postgraduate degree program at UWA is a fundamental prerequisite for scholarship consideration. In addition to the above, candidates must fulfill one of these academic criteria:
ATAR: Applicants should have achieved a notable ATAR (Australian Tertiary Admission Rank) ranging from 85.00 to 98.00 or above.
WAM: Alternatively, candidates with a commendable WAM (Weighted Average Mark) ranging from 70.00 to 85.00 or higher are also eligible.
UWA aims to celebrate outstanding academic achievements through this scholarship, nurturing a diverse community of talented students on their UWA journey. The scholarship champions and fosters future leaders by offering financial support to cover tuition fees throughout their full-time undergraduate or postgraduate program. With a steadfast commitment to intellectual growth and leadership, UWA welcomes eager candidates to seize this exceptional opportunity.
Application Process:
Eligibility for this coveted scholarship is seamlessly integrated into the enrollment process for any degree program at the university. Upon acceptance of admission, applicants automatically become part of the scholarship consideration pool, eliminating the need for a separate application. For detailed information and further inquiries, prospective scholars can explore the official scholarship advertisement through the provided link. This streamlined process ensures equitable access to scholarships, ensuring that aspiring scholars have an equal chance to pursue their academic aspirations at UWA.
Supporting Documents:
Individuals interested in applying for The University of Western Australia's Global Excellence Scholarships are required to submit certain supporting documents alongside their application. These documents play a crucial role in highlighting the applicant's academic background, accomplishments, and potential. Although the specific list of supporting documents may vary based on the level of study (PhD, Bachelor, or Masters), here are some common documents that are likely to be needed:
Transcripts
Evidence of English Language Proficiency
Letter of Recommendation
Curriculum Vitae (CV) or Resume
Portfolio
Copy of Passport
Admission Requirements:
To be considered for admission to The University of Western Australia's Global Excellence Scholarships, applicants must first meet the general admission requirements of the university for the specific program they are applying to. These requirements may vary based on the level of study and the chosen program.
Educational Qualifications
English Language Proficiency
Personal Statement
Portfolio or Audition (if applicable)
Language Requirements:
IELTS (International English Language Testing System)
TOEFL (Test of English as a Foreign Language)
PTE Academic (Pearson Test of English Academic)
Official Website:
For more information, please visit the University's Official Website: https://www.uwa.edu.au/study/international-students/fees-and-scholarships/uwa-funded-scholarships