United Kingdom
University of the Creative Arts Sir Ray Tindle International Scholarships 2022/2023, UK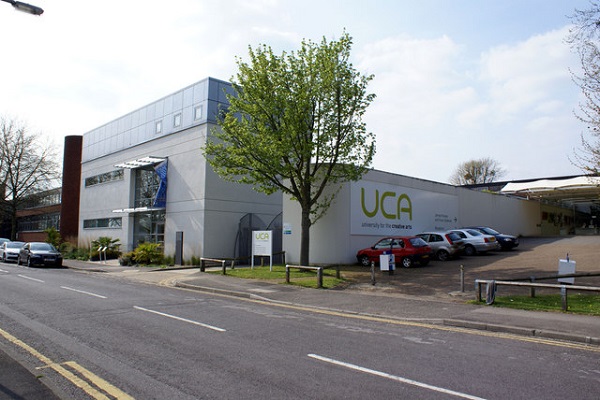 International students who are interested in the Creative Arts can now benefit from the scholarship offered by the University of the Creative Arts in the united kingdom. The university provied a wide range of courses in the field of arts, business and technology.
The University of Creative Arts is committed to encouraging and empowering people to engage with their own creativity to bring about positive action, solve problems and enhance the lives of others. The university is a place to forge inspiring partnerships, work with a vision and solve real life problems encountered around the world, whether as part of its vibrant community of teachers and researchers or as a student in one of its courses.

Advertisement

At the University of Creative Arts, students can benefit from many opportunities that will help them prepare for life after graduation such as studying abroad for a year and working collaboratively on projects with other courses.
Campuses are located in the South East of England, in Surrey and Kent, and offer creative spaces where you will have the freedom to express yourself alongside like-minded individuals and groups.
Scholarship Description:
Host University: University of the Creative Arts;
Host Country: United Kingdom;
Study Level: Undergraduate Level;
Scholarship Type: Partial Funding;
Scholarship Worth: 1,000£;
Eligible Countries: National and International Students;
Subjects: Media Studies, Fashion, Television Studies, Journalism;
Application Deadline: July 31st, 2022
The Sir Ray Tindle International Scholarships are available for Undergraduate Students in the fields of: Journalism, Media Studies, Television Studies, and Fashion at the University of Creative Arts, United Kingdom.
Scholarship Benefits:

Advertisement

The University of the Creative Arts will contribute £1,000 per annum for the term of the course.
Eligibility requirements:
In order to be considered, candidates are required to be existing students on one of the University of the Creative Arts' undergraduate media or journalism courses.
Application process:
Candidates are required to complete an undergraduate application form at the university, and then they can complete the scholarship application form.
Supporting Documents:
Candidates should outline their financial needs and explain how they would benefit from a University of the Creative Arts Creative Scholarship, why they feel they should be considered for a UCA Creative Scholarship, and include a details or evidence of academic achievement to date, Evidence of outstanding creative achievement to date.
Admission Requirements:
To be admitted to an undergraduate program, applicants are required to follow the university's admission requirements.
The university always takes into account the strength of the applicant's record and grades and may therefore make lower offers than its standard entry criteria. This may be because some students, who were expected to achieve the necessary results, did not achieve the expected results due to extenuating circumstances or difficulties.
The university regularly admits students whose fees are much higher than the standard admission requirements. Applicants who have potential but are not quite ready for a three-year course may be offered a four-year course with an integrated preparatory year, for which the admission requirements are lower.
Conditions of Language:
Applicants must meet the language requirements of the university, if students wish to study at the University of Creative Arts; they will need to have a certain level of English language skills. Therefore, to ensure that students meet the requirements of their course, the university will ask for evidence of their English language skills.
Visit the official website for more information.
Official Website:
https://www.uca.ac.uk/study-at-uca/scholarships/#d.en.127319