Australia
University of Notre Dame 2020/21 Merit Scholarship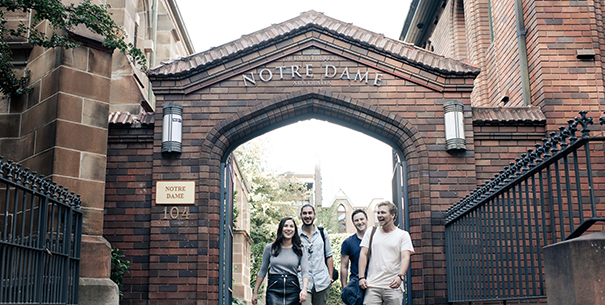 University of Notre Dame 2020/2021 undergraduate merit scholarship.
About the scholarship:
The University of Notre dame in Australia is providing an undergraduate scholarship for outstanding international students around the world covering all subjects that the university offers. This opportunity expires on 01 Nov. 2020.

Advertisement

Degree categories:
This scholarship is only available for undergraduate programs (Bachelor's level) that are existing in the University of Notre Dame Australia.
Available majors:
All majors and subjects that are offered by the university are qualified under the scholarship's coverage fee.
Qualified Nationalities:
All International students (any nationality is accepted)
Eligibility standards:
It is required for the student not to have the Australian citizenship (to be an international student) with no financial contribution from the government; meaning that the student is required to pay the full cost of the course they are enrolled in for the first time within an undergraduate program except for the Bachelor of Physiotherapy or Bachelor of Physiotherapy and the Bachelor of Exercise & Sports Science.

Advertisement

Application instructions:
No application for is required. However, the student is asked to take affirmation in the undergraduate degree coursework at the university.